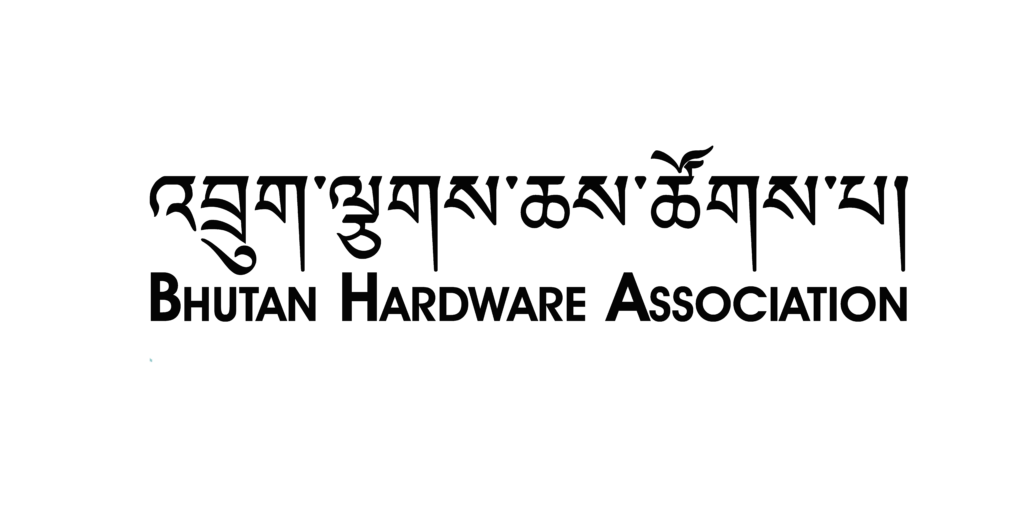 The Bhutan Hardware Association is a non-political and non-profit organization formally launched in February 2019.
BHA was registered as a Mutual Benefit Civil Society Organisation under the Civil Society Organisations Act of Bhutan on 10 November 2014.
Purpose
The purpose of the Association shall be to establish a legal body referred to as, "Bhutan Hardware Association", with members comprising licensed business establishments issued by the Royal Government of Bhutan, trading in construction materials, either locally produced or imported, so as to provide a common platform and collective voice to represent the welfare of its members & promote their growth.
Objectives
The objectives of the Association are:
To foster cooperation amongst members by providing a common platform to resolve their issues & promote their welfare and growth
To ensure that members are represented in a fair manner without discrimination, on the grounds of the scale of business, region, religion, sex & caste of its members;
To represent the members & liaise with the Government, BCCI or any other organization to safeguard their interests;
To mediate & resolve issues involving consumers or amongst members;
To promote fair competition and promote ethical standards of business within its members for the benefit & welfare of the citizens and the country.
To encourage & promote social activities amongst its members or through the "Association" as a responsible body.
To organize or participate in fairs, exhibitions, shows, conventions, seminars and such other forums for the sustainable growth and development of hardware businesses within Bhutan.
To partake only in lawful activities allowed by the law and abstain from unlawful activities, which would Otherwise put the economic, social and sovereign interest of the country at stake.
Scope of Activities
The Association shall be established as a not-for-profit, apolitical body to represent the interests of the hardware traders of Bhutan and promote their welfare.
As the representative body, the Association shall collect membership fees in accordance with the guidelines and structure set out in its rules for its sustainability and financing.
To ensure its sustainability & operate its operations, the Association may own shares, moveable immovable property in its name.
To represent its members, the Association may have regional offices in the country depending on financial viability and capacity.