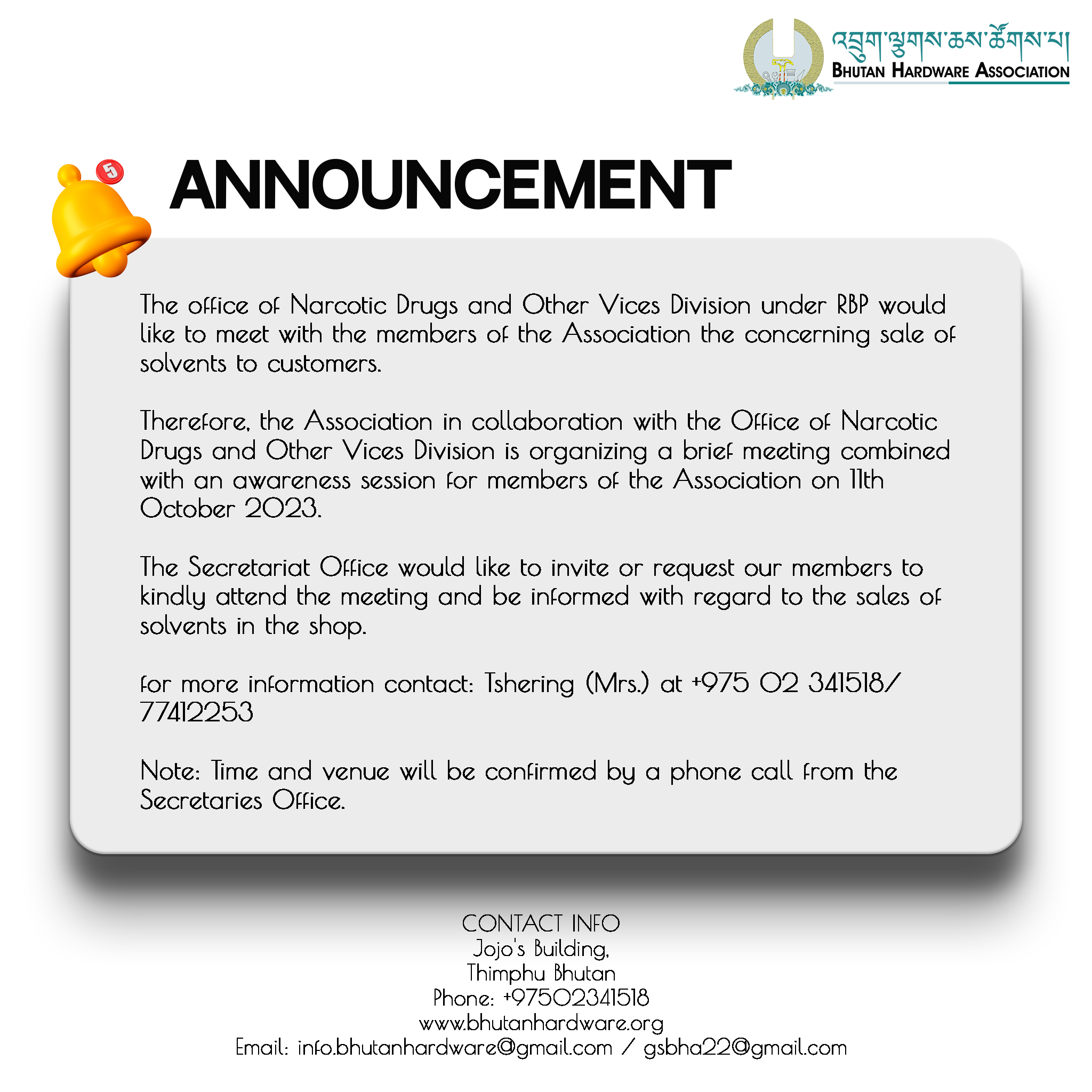 The office of Narcotic Drugs and Other Vices Division under RBP would like to meet with the members of the Association the concerning sale of solvents to customers.
Therefore, the Association in collaboration with the Office of Narcotic Drugs and Other Vices Division is organizing a brief meeting combined with an awareness session for members of the Association on 11th October 2023.
The Secretariat Office would like to invite or request our members to kindly attend the meeting and be informed with regard to the sales of solvents in the shop.
for more information contact: Tshering (Mrs.) at +975 02 341518/ 77412253
Note: Time and venue will be confirmed by a phone call from the Secretaries Office.